---
SwingScapes is in the business of bringing friends, families and communities together by providing them a place to interact and connect in a very FUN way. We want to bring people together and provide them a space to truly interact face to face while also having a very fun time. We want our products to be just as high quality as the conversations we hope to inspire!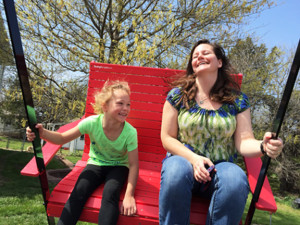 We started out with the glider swing 1.0. We've lost count by now, but we have had multiple iterations over the years to continually improve upon the design and quality. We are confident and proud of the result! Over time we've evolved and have decided to make all of our outdoor furniture out of high quality recycled plastic. This is a very durable material that will not fade, chip, or deteriorate. It also does not require any painting, staining or intensive maintenance like other products. We hope that the time saved on the maintenance will allow our customers more time to enjoy with their friends, families and loved ones!
SwingScapes is in the business of providing and having fun! We hope that our products bring as much joy to our customers as they do to us!