---
The SwingScapes showroom is located at 122 South 29th St,. Lincoln, Nebraska 68510. Please come and visit our showroom Monday through Friday from 8 am to 5 pm to check out our various products.
If you would like to schedule an appointment, call us at 402-421-6619 or fill out the information below to set up an appointment as we are willing to meet you after hours or bring our glider swing to you. If you're near Lincoln, Nebraska or the Twin Cities metro, give us a call to set up a no-obligation appointment and we will stop by with one of our glider swings so you can see how it looks and feels at your home, business or organization!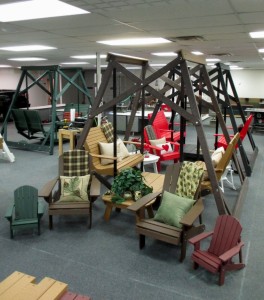 All inquiries for SwingScapes may be directed to pete@swingscapes.com, or call us at (402) 421-6619. You may also use the form below for any questions or comments.